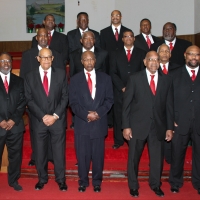 Deacon Board, Deacons
The church considers the office of Deacon as God-called and elected by the church.
Members of the church considered for the office of Deacon must meet the Biblical and
spiritual qualifications required of a Deacon. There are 15 men serving on the board.
The Biblical qualifications for a Deacon are found in Acts 6 and I Timothy 3:8-13.