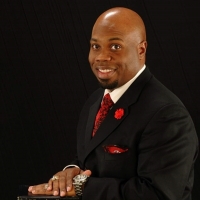 Pastor's Installation Service
By ZBC staff | April 19, 2017
The Membership of the Historic Zion Missionary Baptist Church waited patiently and prayed fervently unto the Lord, and He heard and answered our prayers! God said, "And I will give you pastors according to mine heart; which shall feed you with knowledge and understanding" – Jeremiah 3:15.

And so He has given us such a one in the person of Pastor Kyra L. Hawkins, Sr.
With inexplicable joy, The Zion Missionary Baptist Church Family graciously invites you to honor us with your presence for the Installation Service for our God-sent, Servant Pastor and his Family on Sunday, April 30, 2017 at 3:30 p.m. Our guest preacher for this momentous occasion is Pastor Darrell W. Pryor, New Covenant Missionary Baptist Church, DeSoto, TX; and the Presiding Minister will be Pastor M.C. McGruder, Sunset Baptist Church, Grand Prairie, TX.

We look forward to having you share with us in this worship experience as we "Press On" in celebration and thanksgiving for God's fulfilled promise and provision for our church.

Back